Nov. 13th through Nov. 24th 2019. We had a blast participating in the 2019 Southern Christmas Show. It was our first year and before we could only listen to stories told by other vendors about the crazy crowds, long hours and enthusiastic Christmas shoppers. Well, the show did not disappoint, it was fantastic and we even sold one of our Countdown  To Christmas Lanterns to Santa himself. We enjoyed it so much that we have already signed up to do it again in 2020. Our Booth number is 811, same as last year, so mark your calendars for next fall...
---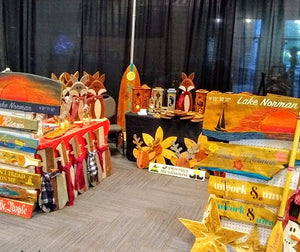 Nov. 3 2018 With the weather affecting quite a few of our planned events this summer and fall it was nice to get indoors for a change. The Charles Mack Center in downtown Mooresville, NC was a nice venue although our placement in the back room on the second level presented some loading and breakdown issues (one very slow elevator saw a line of vendors that looked like kids waiting for Santa pictures at the mall). Setup the evening before was conveinant and the staff was friendly and helpful. The turnout was decent and overall the show was a success...
---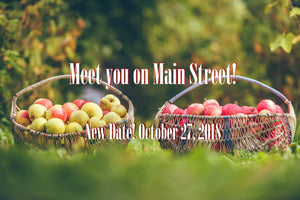 After getting rained out by Hurricane Florence the Apple Festival is getting another shot on Saturday, October 27th. Doors open at 9 am and we will be going strong until 4 pm. This is a great event with 200+ vendors and a little something for everyone. We are hoping for a great turnout even with the date change and all the other smaller fall events going on. Of course you will want to check the Apple Festival out because it's the only event where Revron Designs will be participating. We will be featuring our Fall & Winter collections. So if...
---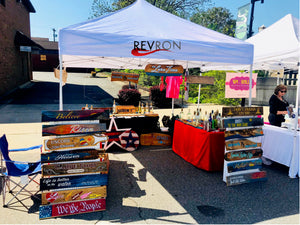 Starting a business and finding new avenues to launch your incredible products can be difficult and stressfull so we decided to keep a list of shows we do and how we find them. Although these posts may be more helpful to folks in our general area we will include tips and lessons learned along the way that may come in handy for a lot of you. If you have a tip or feel like sharing some info on shows you have attended or some of your own tips we welcome them, just drop us a message in the comment section....